H. Joel Newman, PLLC
Business Litigation Attorney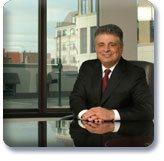 A long record of exceptional results, driven by a passion to win for our clients.
H. Joel Newman has obtained numerous multi-million dollar verdicts and settlements representing plaintiffs and has successfully defended numerous clients against multi-million dollar claims. We work efficiently on our client's behalf, to maximize value.
Mr. Newman successfully defended a "Big Three" automobile and truck manufacturer in an action brought by two major motor home manufacturers seeking eight figure damages for allegedly defective product. He has represented plaintiffs and defendants in numerous shareholder lawsuits, at least two of which involved more than $1,000.000,000 in disputed assets. In employment cases, H. Joel Newman has obtained large jury verdicts against major corporations and has succeeded in obtaining no cause of action verdicts in cases with substantial potential liability.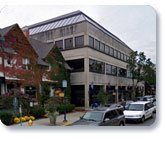 H. Joel Newman, PLLC is a business litigation
and trial law firm which specializes in business law and complex commercial litigation, including attorney and accountant malpractice, business fraud, breach of contract, shareholder rights, shareholder litigation, membership disputes and LLC partner litigation. With offices located in Michigan.
H. Joel Newman received his J.D. from the University of Michigan Law School and his undergraduate degree in labor studies from Wayne State University with highest distinction and was elected Phi Beta Kappa. He is a member of the American Bar Association Section of Litigation, State Bar of Michigan, the Oakland County Bar Association and the American Constitution Society. He is admitted to practice in all Michigan State Courts, the United States District Courts for the Eastern District of Michigan and the Western District of Michigan and the 6th Circuit Court of Appeals.
Read client and peer reviews at:
DEFENDING SHAREHOLDER CLAIMS
Defending Michigan Shareholder and Member Oppression Claims In Closely Held Companies
Closely held businesses are frequently co-owned by friends and relatives, and are governed in a friendly, informal style. This can work well until it doesn't. Changes in ownership or control through divorce, inheritance and other circumstances, economic hard times or other events, frequently trigger disputes among the owners and, all to often these shareholder disputes culminate in lawsuits that can threaten the very existence of the company. This article is a succinct basic primer for closely held Michigan corporations and LLCs on avoiding and defending shareholder and member lawsuits.
PROTECTING THE RIGHTS OF MINORITY SHAREHOLDERS
Informal interactions among owners of small businesses often make it difficult for those with little or no control -- such as minority owners -- to protect themselves and their interests.
In many cases, small businesses are the brainchild of friends and relatives who trust one another, and operational and financial control changes as ownership transfers because of inheritance, divorce, new investors or changes in loyalties and alliances.
$30 MILLION BUSINESS LITIGATION CASE DISMISSED
H. Joel Newman recently defended a prominent Michigan family against a $30,000,000 lawsuit brought by a large national bank alleging conversion, conspiracy, fraud, unjust enrichment, alter ego, piercing the corporate veil, and violation of the Michigan Uniform Fraudulent Transfer Act. The bank used at least 7 attorneys from 3 law firms, and paid hundreds of thousands of dollars to the accounting firm of its principal witness. We obtained numerous admissions from this witness in a three day deposition, which completely destroyed the bank's case. Immediately after the deposition, we filed several motions to have the case dismissed and for attorneys' fees. Shortly before the Court was to hear our motions, the bank agreed to dismiss and our clients waived attorneys' fees. Our clients walked away free from a potential $30,000,000.00 exposure.