How to Avoid or Litigate Michigan Shareholder Lawsuits In Closely Held Companies.

One of Michigan's Premier Business Lawyers

From partnerships to Fortune 500 companies

Connect with us.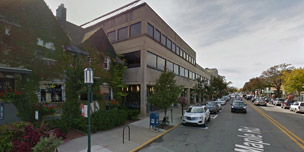 A long record of exceptional results,
driven by a passion to win for our clients.
H. Joel Newman has obtained numerous multi-million dollar verdicts and settlements representing plaintiffs and has successfully defended numerous clients against multi-million dollar claims. We work efficiently on our client's behalf, to maximize value.
Mr. Newman successfully defended a "Big Three" automobile and truck manufacturer in an action brought by two major motor home manufacturers seeking eight figure damages for allegedly defective product. He has represented plaintiffs and defendants in numerous shareholder lawsuits, at least two of which involved more than $1,000.000,000 in disputed assets. In employment cases, H. Joel Newman has obtained large jury verdicts against major corporations and has succeeded in obtaining no cause of action verdicts in cases with substantial potential liability.
H. Joel Newman, PLLC is a business litigation and trial law firm with a concentration in business law and complex commercial litigation, including attorney and accountant malpractice, business fraud, breach of contract, shareholder rights, shareholder litigation, membership disputes and LLC partner litigation. With offices located in Michigan.
H. Joel Newman received his J.D. from the University of Michigan Law School and his undergraduate degree in labor studies from Wayne State University with highest distinction and was elected Phi Beta Kappa. He is a member of the American Bar Association Section of Litigation, State Bar of Michigan, the Oakland County Bar Association and the American Constitution Society. He is admitted to practice in all Michigan State Courts, the United States District Courts for the Eastern District of Michigan and the Western District of Michigan and the 6th Circuit Court of Appeals.
Learn More
Read client and peer reviews at:
News & Events