NEWMAN GETS RESULTS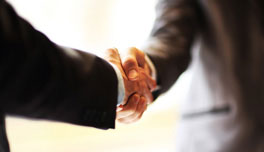 Joel's last three jury trials resulted in:
(1) a verdict of double damages and attorneys' fees for our Plaintiff client;
(2) a verdict and attorneys' fees for our Plaintiff client; and
(3) no damages against our Defendant clients in an action seeking mid-eight figure damages.
See All Results Here
We work very closely with our clients to maximize efficiencies and provide value.
H. Joel Newman, PLLC. is a business law firm specializing in business litigation, commercial litigation, shareholder oppression, shareholder disputes, partnership disputes, member disputes and lawsuits. Our office is in Birmingham, Michigan, near Detroit.

We practice in all Michigan state and Federal courts including Oakland county, Macomb county, Wayne county , Washtenaw county, and Genesee county.
We offer a broad range of services with an emphasis on business trials and litigation.
Areas Of Practice
Complex litigation, shareholder litigation, partnership disputes, business torts and many other areas of practice. Click here for a complete list of shareholder disputes and related statutes.